THOMAS FARMS - ALWAYS GOOD.
'It's a big promise. Not something you do without the experience to back it up. Thomas Farms is owned by a farming family.
We know-and love-the land. We know sustainable practice and animal welfare.
Most of all, we know how important great food is to you and your family. We won't let you down."
Darren Thomas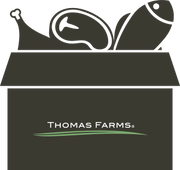 As a 100% family owned Australian business we understand the importance of providing quality meat and seafood at the dinner table.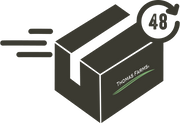 With local facilities, your order is hand packed before delivery, fresh and full of flavour.
Order now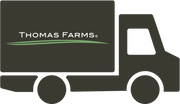 Your order is delivered in a refrigerated vehicle, packed in a thermal insulated box lasting up to 5 hours on your doorstep.
from a family that knows and loves the land
From Our Customers
Absolutely fantastic. The meat is great, the price is great and to top it off the service and delivery is great. Can't recommend enough.

Tamara Heathcote
Fantastic in all respects. Quality food, immaculately packed, promptly shipped.....and enjoyed at the table. The best food I've ever preserved online by some distance. Highly recommend

Phil Huntington
Great quality products and on time delivery. Fantastic service.

Robert Swan